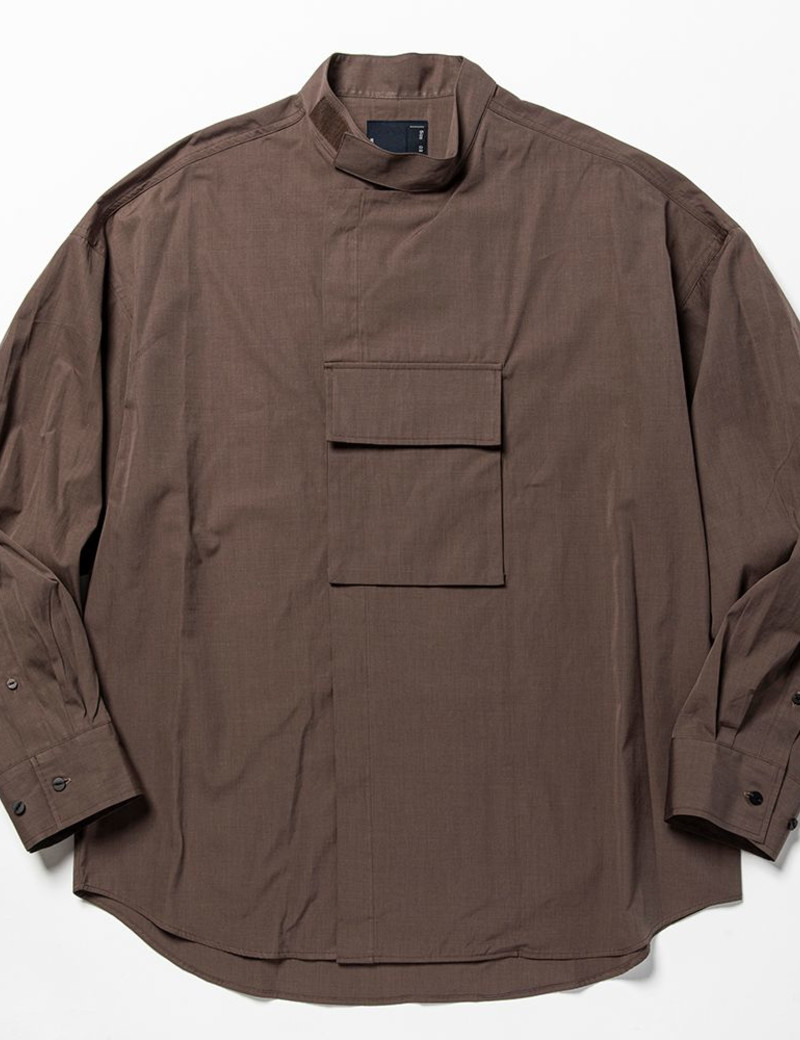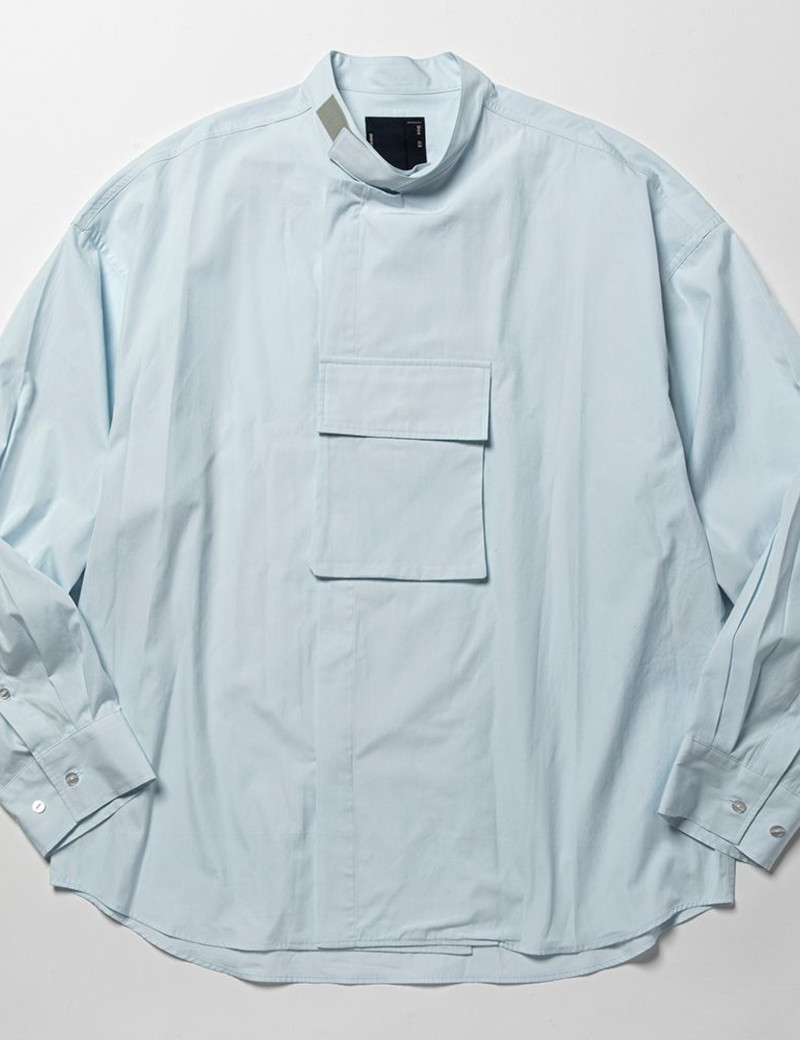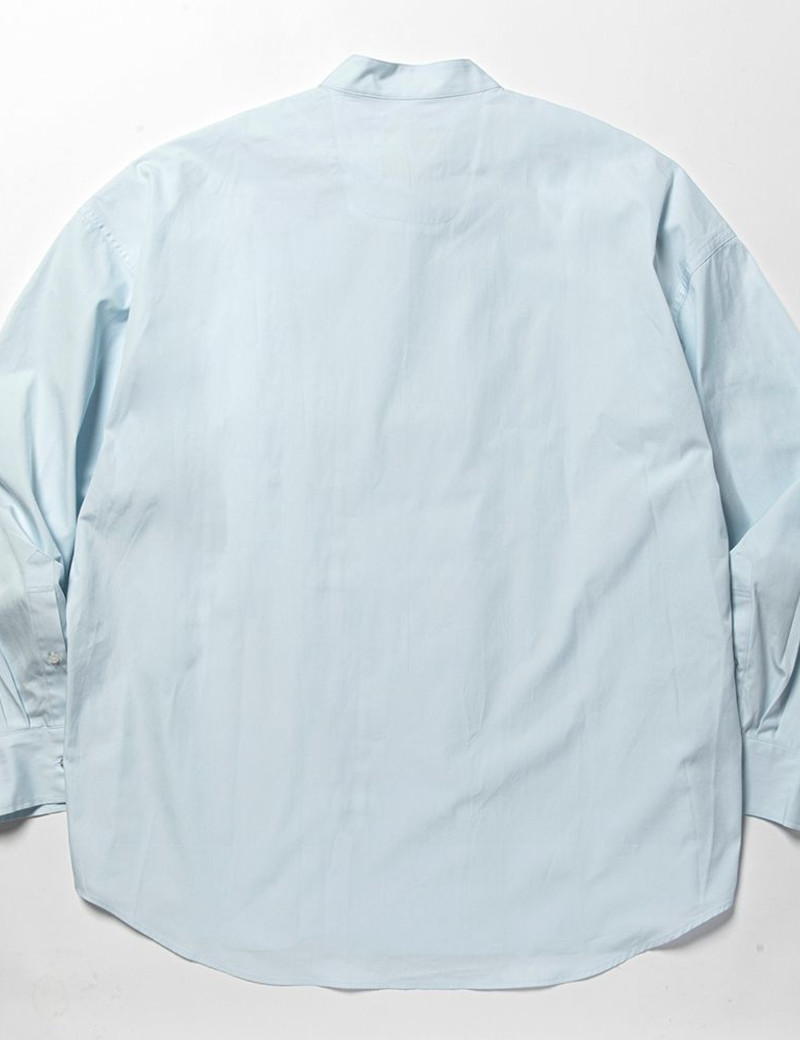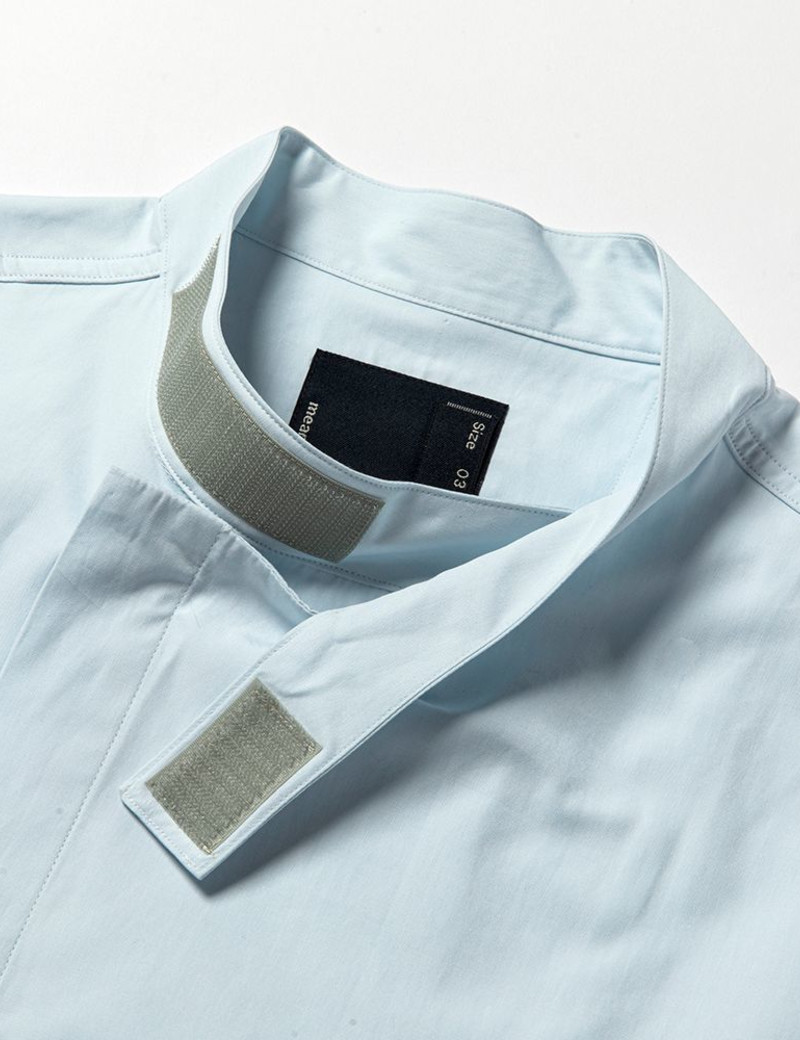 MEANSWHILE
MW-SH23104
Trinity Cloth Pocket SH
 Front pocket shirt using Trinity Chambray fabric that expresses plain colour with 3 colour threads.
This fabric is woven using 2 colours on the vertical and 1 colour on the horizontal, a total of 3 colours, after setting the target colour, the elements included in the colour are 1Base (basic colour), 2Hi-light (the brightest element), 3Noise ( Decompose and extract the three elements of miscellaneous flavours with discomfort.
By creating a new colour that emphasises each element and multiplying it again with weaving, it creates a shade and deep plain colour that can never be produced by simple post-dyeing.
A shirt fabric with a golden ratio that arrived after various verifications, from the balance of thread quality, count, and number of threads as a comfortable clothing, as well as the texture after washing and how to wrinkle.
Designed with a front pocket with an easy-to-access flap.
The position of the front opening is shifted from the centre, so it creates a unique silhouette when you open it and wear it.
£352.68 (excl. VAT)
Product Code:
CCR0068980
Availability:
In Stock
Choose colour:

Choose size:

Share