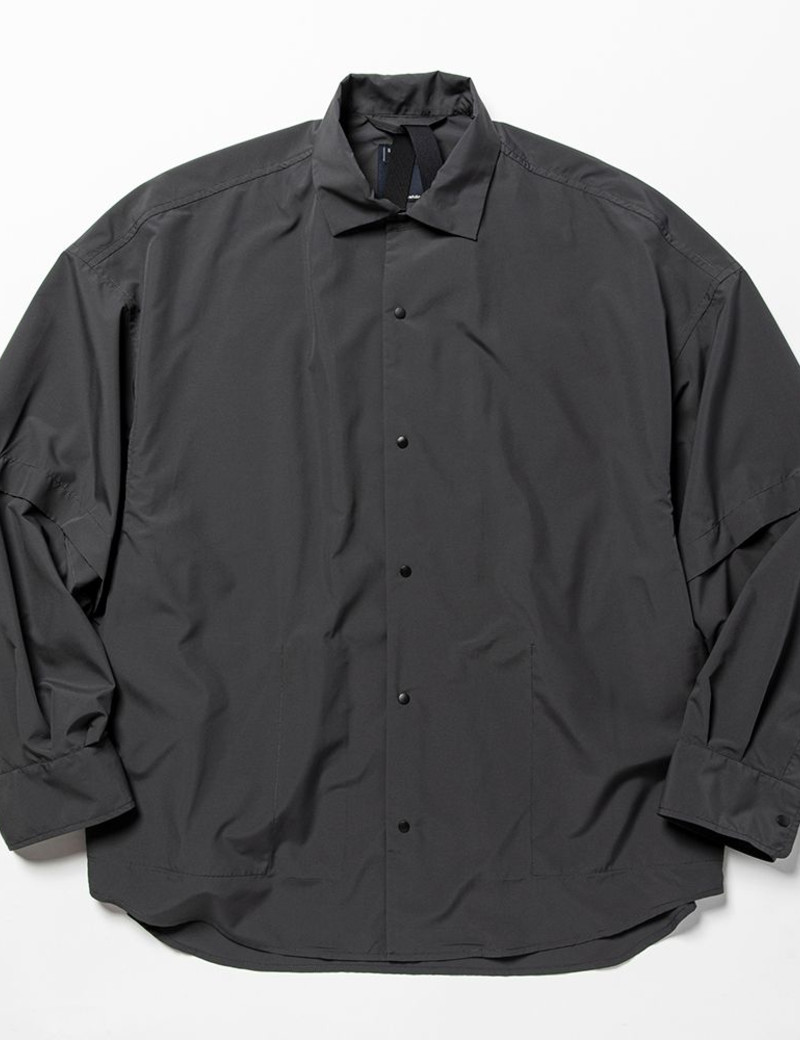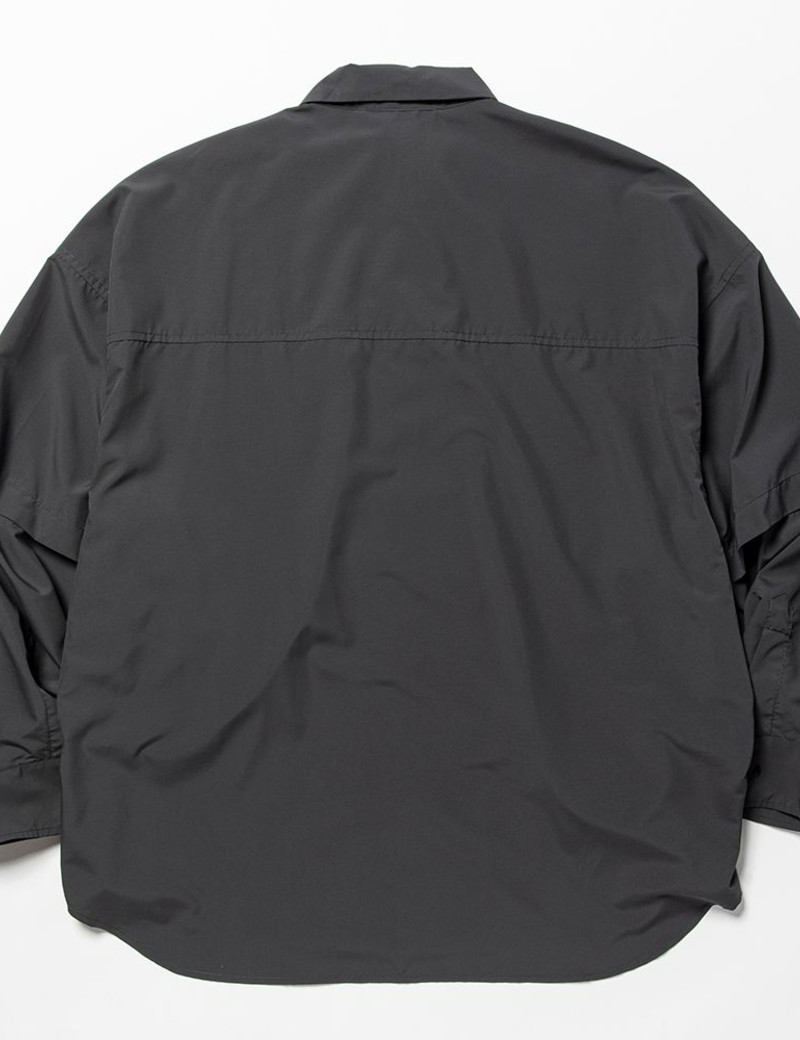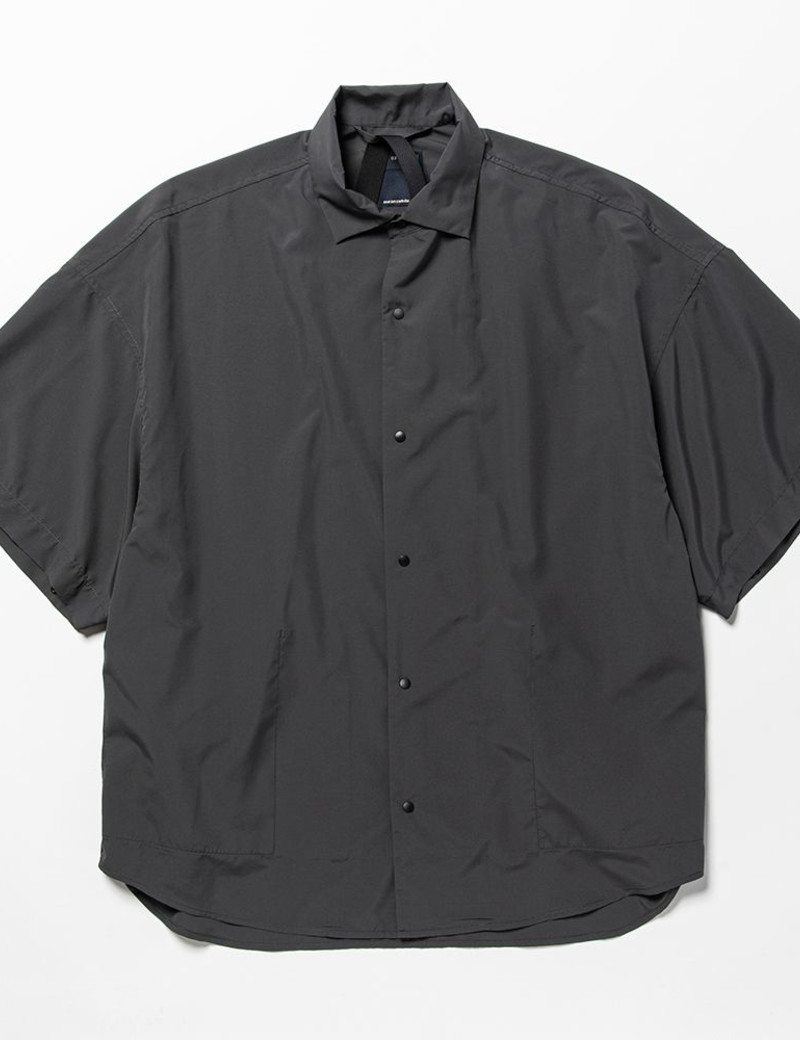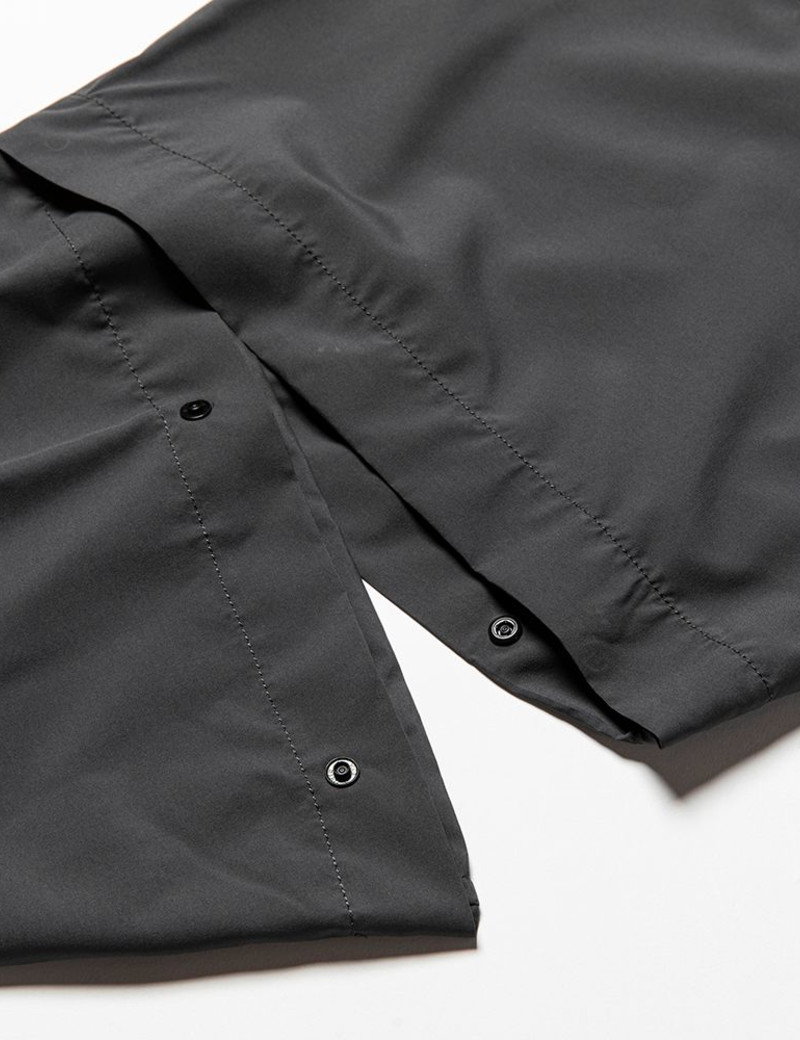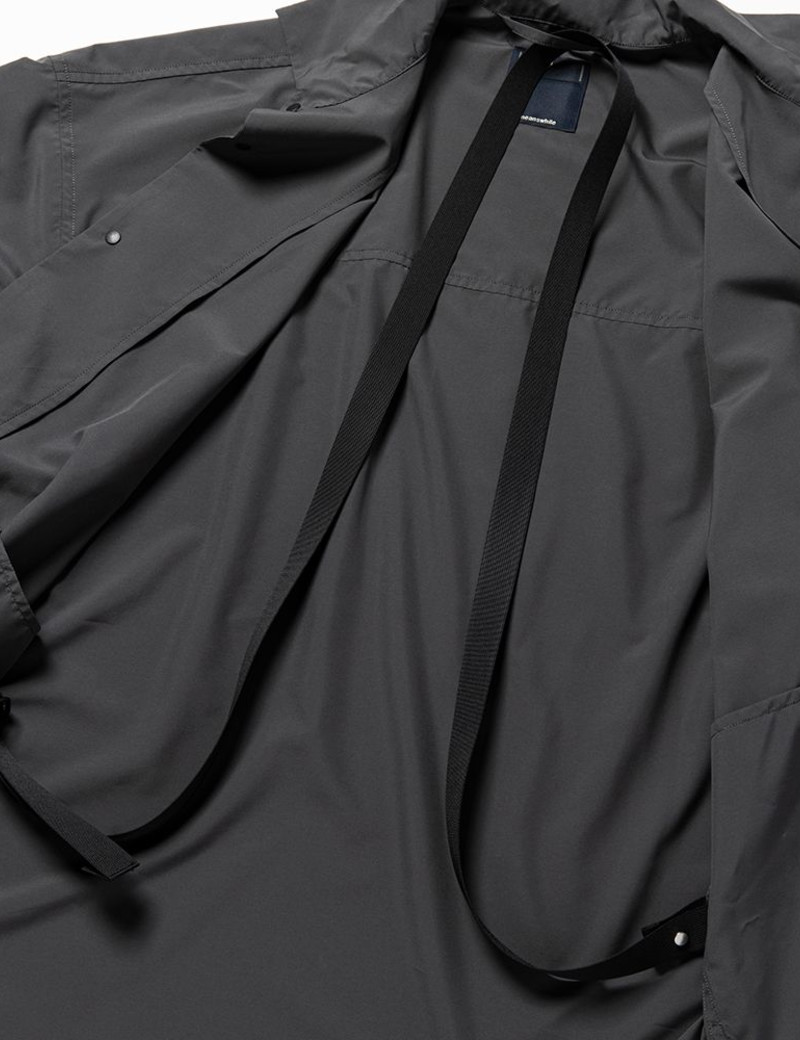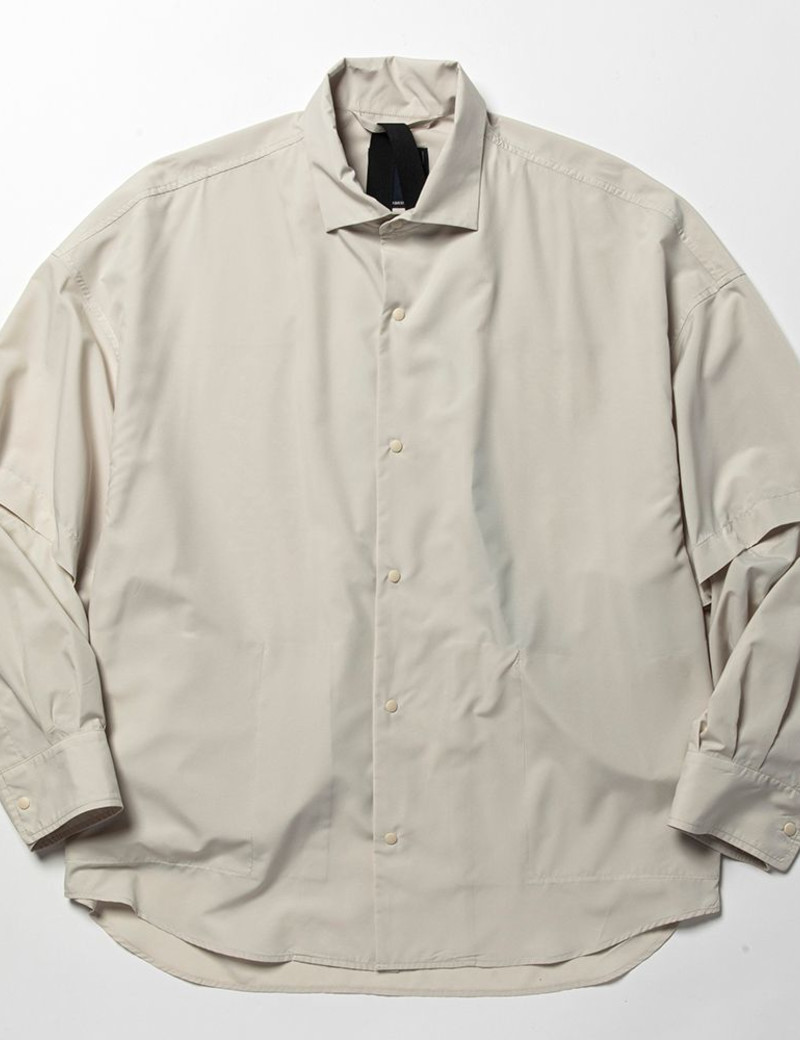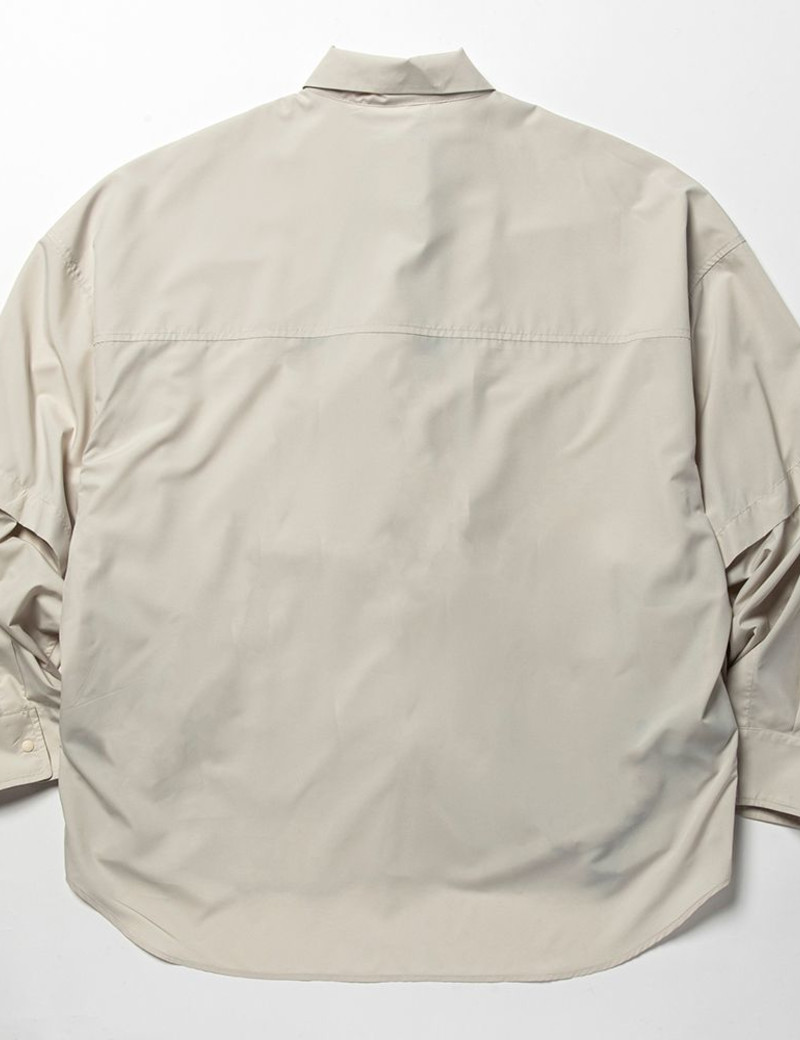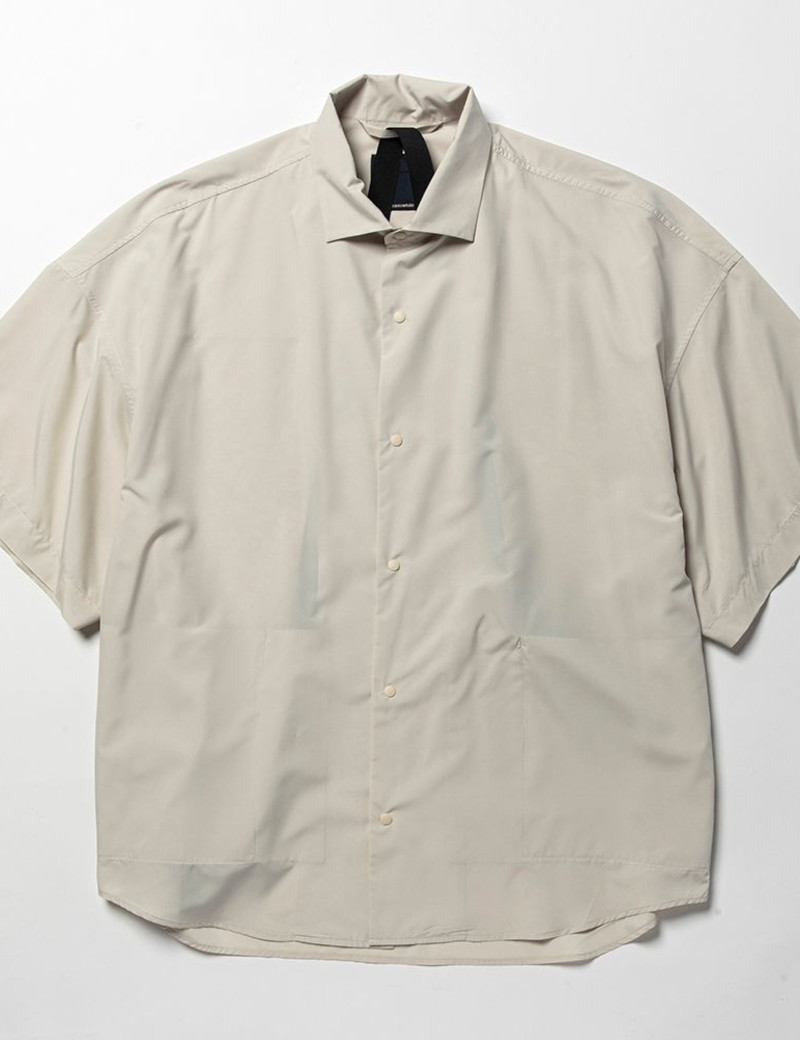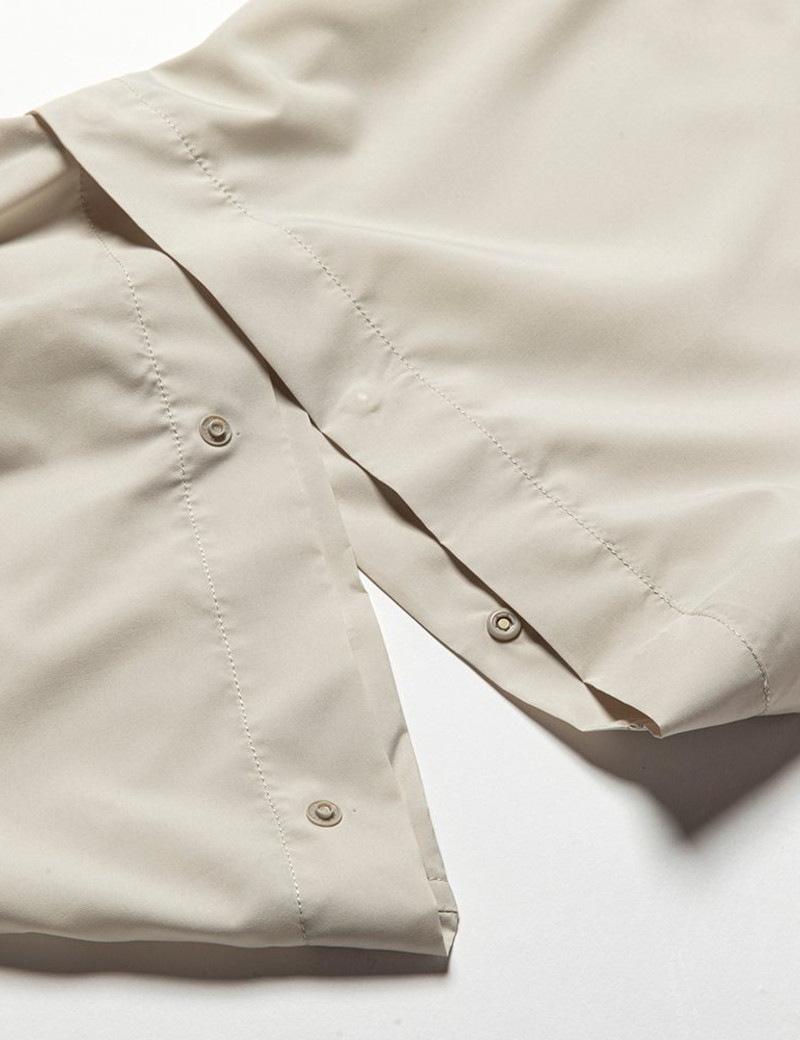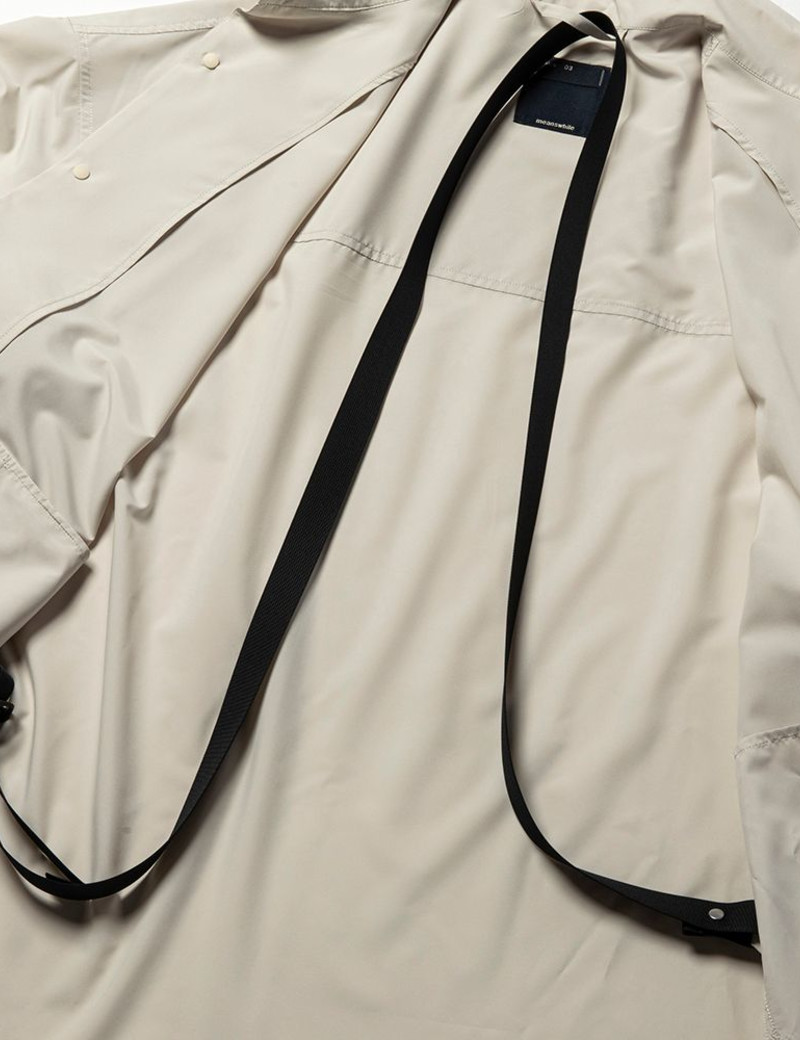 MEANSWHILE
MW-SH23107
Feather Smooth Snap SHIRT
 Snap shirt using polyester taffeta with high moisture permeability and water repellency.
It has a structure that slides off water droplets due to the uneven surface of the invisible level and the weave of the fabric.
By non-lamination, the stuffiness inside the fabric is also released.
The silhouette that creates a soft and falling texture fits various body shapes.
It can be worn as a shirt or as a light outerwear like a coach jacket, and there is also a sling belt inside.
£281.25 (excl. VAT)
Product Code:
CCR0069002
Availability:
In Stock
Choose colour:

Choose size:

Share